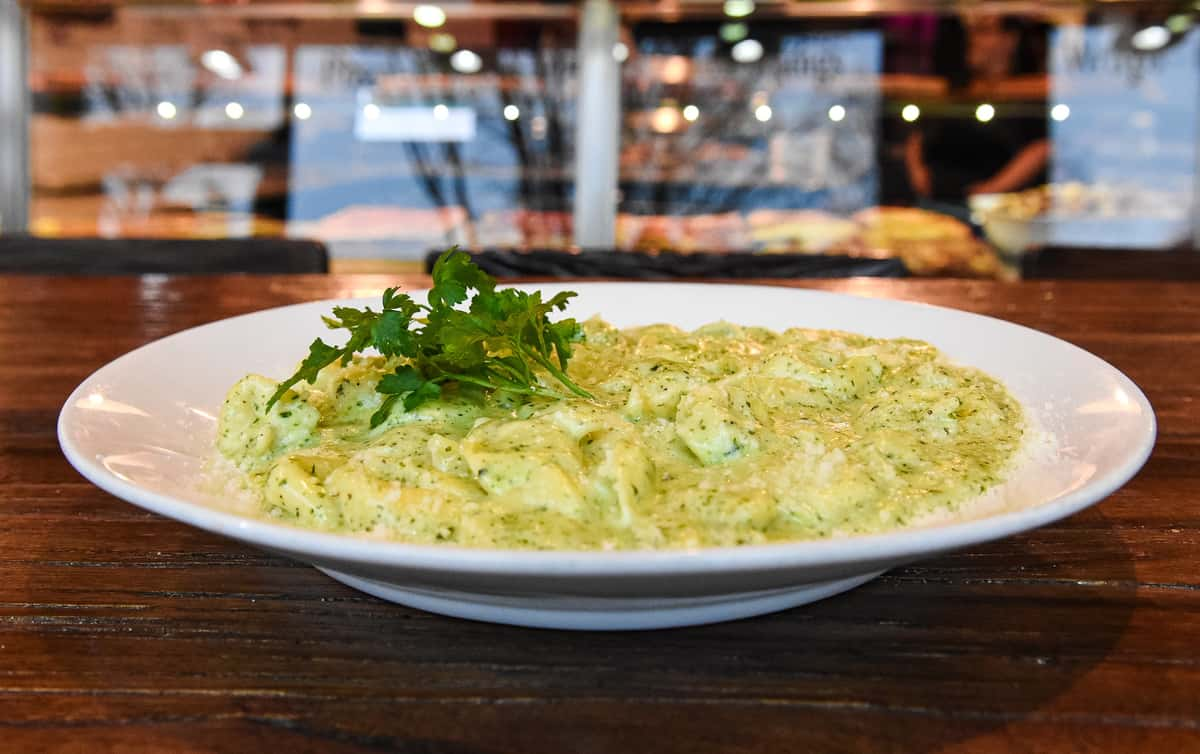 About
Pizza and pasta done perfect! Johnny Napkins offers numerous choices from your everyday plain cheese pizza, to our unique version of an old time favorite, the Lil Grandma Pie. The Lil Grandma Pie is a blend of Italian fanfare specialties, including our homemade fresh tomato sauce, fresh pesto, and fresh mozzarella cooked to perfection on a thinner than normal Sicilian style crust.

Our signature pizza, known as Johnny's Sottosopra, is our version of an upside-down Sicilian pizza. We place only the best Grande fresh mozzarella directly on the dough, topped with our homemade special tomato sauce, topped with a light drizzle of olive oil and pecorino cheese. For the rest of our mouthwatering pies, stop by and check out the colorful, eye-catching pizza window.
Along with the best pizza around, Johnny Napkins provides wonderful appetizers, sandwiches and entrees. It has been said that our Penne and Vodka complemented by our outstanding Fried Calamari, will put an ear-to-ear smile on your face.

The best thing Johnny Napkins has to offer is the fun-loving, accommodating staff. Johnny Napkins, formerly Lil John's Pizza, is the same friendly staff, same great food, same fun atmosphere ... just a new name! The owner treats his customers like family, and it is truly a top-notch dining experience.

We will be waiting to serve you. Thank you in advance!